Home » Useful Articles » Looking for a Shopware data extraction solution? Learn about this web scraping tool
Looking for a Shopware data extraction solution? Learn about this web scraping tool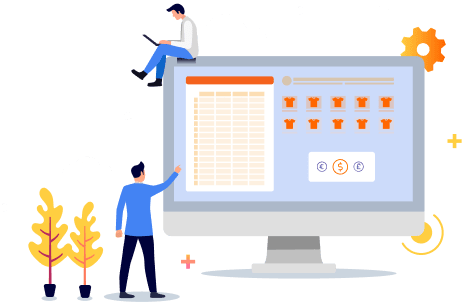 If you are looking for a solution to accomplish Shopware data extraction you are at the right place. In this article, we will describe how to scrape data FROM a Shopware shopping cart and extract data to import it TO the Shopware platform.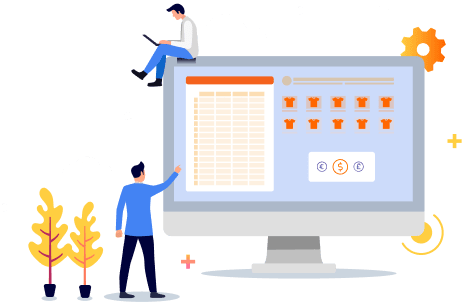 An introduction to eScraper
There are two basic approaches to scraping data on the internet. One approach is to find some web scraping software and configure it yourself. Another method is to order a data extraction service and get the information extracted according to your requirements.
eScraper works the latter way. It is a web scraping service, which can extract product listing, images, reviews, and other information from websites and provide it in a structured file for further usage. The advantage of using the service is that you get the result real quick and can use the data immediately.
Steps to extract data from a Shopware store with eScraper
Now, let's see how to order Shopware data extraction to get the best result.
1. Figure out why you need Shopware data extraction and describe your task in the order form
On e-Scraper.com, you will find a pretty simple order form where you can describe your requirements, for instance:
Also, you should specify what data you want to grab – all available fields of specific: short description/link/price/picture/item number.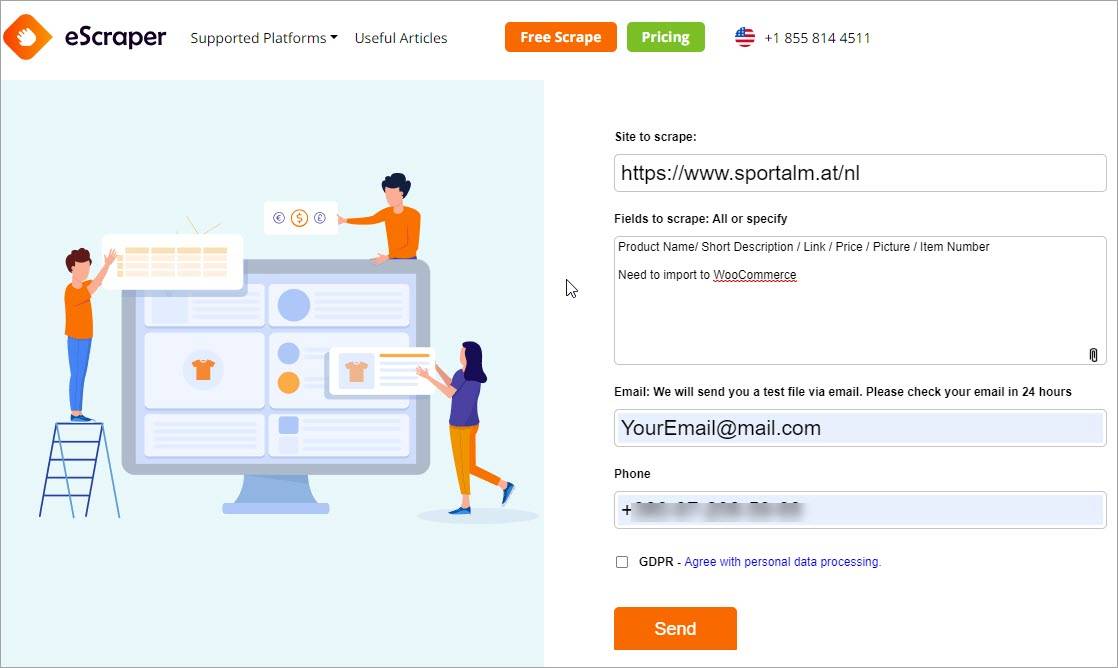 Fill out a form at e-Scraper to Order to order free Shopware scraping
2. Specify what data can be extracted from a Shopware website
e-Scraper can extract the data available publicly and some data that is not visible at the storefront but can be viewed in the source code, e.g. article number. As every website has its specific layout the number of fields available for scraping may be different.
In general, we can grab the following:
Category names & URLs.
Product data – names, descriptions, brands, prices, discount prices, article number, technical details, EAN.
Features.
Product variants (color, etc).
3. Request a free sample file and order the service to get the entire listing extracted
After you submit a free scrape form we will process your request and provide a sample file within 24 business hours. You will be able to review the extracted data, try to import it to the target platform (if necessary), and request any alternations to the structure and fields.
When you are completely satisfied with the result we'll send you a quote and you will be able to purchase the service.


Select a suitable pricing plan to scrape a Shopware website
If you need to pull data from some Shopware website regularly, you can order a recurring service and get a fresh file on the schedule.
Would you like to test the free Shopware scrape offer? Submit an order form and get structured data without any efforts!