eScraper service for
eCommerce
Grab product descriptions, prices, image
urls and other data into Excel or .csv file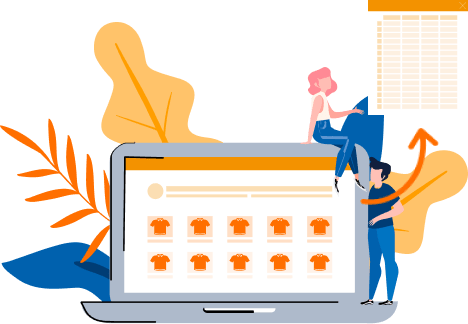 eScraper extracts data from any website into .csv or Excel
eScraper grabs data from any site and prepares an eCommerce-friendly .csv or excel file with all product information for your Magento, PrestaShop, WooCommerce, or Shopify store. Get all the information including dynamic content – drop-down lists, "show more" sections, check-boxes, and others.
Data that you get with eScraper
Name
Description
Model
SKU
Meta title
Meta description
Price
Sale price
Special price
Wholesale price
Image(s)
MPN
Vendor
Supplier
Manufacturer
Variations
Custom options
Dropdowns
Checkboxes
Features
Lists (tables)
What else can eScraper do for you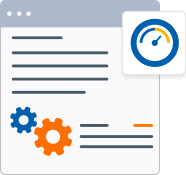 Adjust data on the fly
The service will remove HTML & trademarks, reduce or increase prices, etc.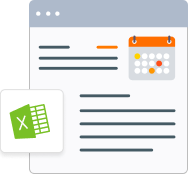 Schedule scraping tasks
Receive a fresh file regularly – weekly, monthly or even daily.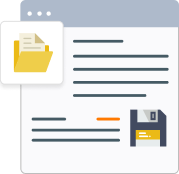 Save or send result file
Receive a file via email or eScraper team can save it for you on FTP server.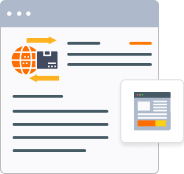 Import file into your site
Request Shopify, Magento, PrestaShop or WooCommerce import service.
Prepare data for further integration and synchronization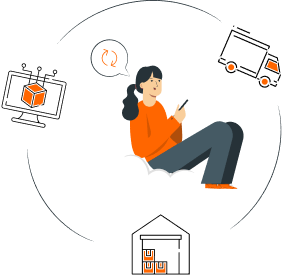 Sync data with your
Warehouse
Payment processor
Get real-time synchronization via API or any other available methods. Both ready-made solutions and custom development available.
Request custom website scraping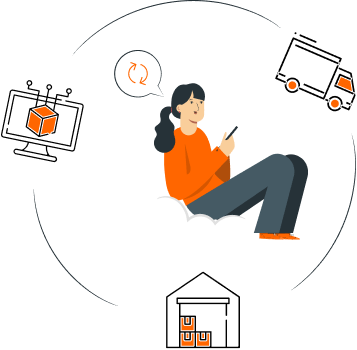 How to order website scraping: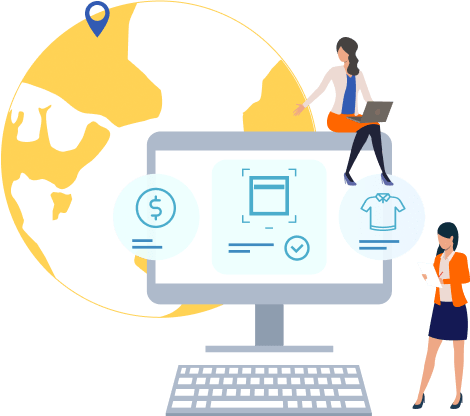 You fill in the form: specify your email and a website to request free scrape.

We process the website, prepare the file with 100 records and send it to your email for review.

We help you choose the best package and after the purchase you get complete file ready for import.

You check and approve the file. In case any adjustments needed, they are applied within 24 B-hours.
Data extraction service pricing
One-time payment
Subscription plans and pricing
FREE
Rows in Result File
100
one website/month
billed quarterly
Free Scrape
No credit card required
Base
Subscription
$

39

/ month

$59

Rows in Result File

5 000

one website/month

billed quarterly

Price Excluding VAT
Standard
Subscription
$

69

/ month

$99

Rows in Result File

10 000

one website/month

billed quarterly

Price Excluding VAT
Medium
Subscription
$

159

/ month

$229

Rows in Result File

25 000

one website/month

billed quarterly

Price Excluding VAT
Large
Subscription
$

319

/ month

$449

Rows in Result File

100 000

one website/month

billed quarterly

Price Excluding VAT
FREE
Rows in Result File
100
one website/month
Free Scrape
No credit card required
What our customers say about eScraper


Ori Krispel
Private Entrepreneur
Jun 10 2020
eScraper saved me days of work in few minutes! And the best part is that it was totally free! (up to 100 products) Probably going to use it a lot more time.
Task: Export Facebook shop products catalog to WooCommerce


Orlea
CEO, The Underwear Expert
Best service so far found on the internet!




Mark
Chief Marketing Officer
I am thoroughly impressed with your service, your friendly communication, the quality of your work and the… Read morefact that you are open to personalized scraping request as much as you can plus I can rest assured knowing that you are always going to come through with exactly what I need. Such product delivery and service is very very rare to find nowadays and deserves praise and acknowledgement. Feel free to publish this as well. You have my permission.

Take care and thanks again for the excellent service.

Warm regards
FAQ
Is eScraper free?


You can get a free file with 100 items if you submit a form below.


Do you offer support?


We guarantee 48 business hours response time for all packages. Custom work can be charged additionally.


Do you offer refunds?


Yes, in case you stop on any step of the way or if you're not satisfied with the result.


How can I get a Shopify, Magento, PrestaShop, WooCommerce, etc. compatible file?


Specify the shopping cart type when filling in scraping form so we could adjust the data for you.


Can I see Shopify file example?


Yes, here's an example of Shopify file .


Do you deliver data on-demand?


Yes, we can deliver data on-demand for an extra fee. Contact us for details.


Why eScraper charges per row but not per product?


When the number of rows is not equal to the number of products it means that the products we scraped had variations.
Thus, if there is 1 parent product with 4 variations (for instance, sizes XS, X, M, L) we will scrape them as separate products and there will be 5 lines in the file.
When scraping variations, it takes us more time to configure the scraper (to find all possible variations), to adjust columns accordingly, and quite often, to reload the page to extract images for variations. Also, if products have variations, the result file grows instantly, and the larger the file, the more complicated it is to configure it per your needs.
That's why we count product variations as separate products and charge per row.


How do you scrape websites with millions of products?


Extracting data from websites with extensive listings has some specific features:
After the test scrape, we can provide an approximate estimate of the number of products and the cost of extracting them. The exact estimate will be provided for each file sent (see the next paragraph).
We scrape data by chunks and send them to you asap. That is done to avoid being banned and to avoid issues with too large files (you will not be able even to open a CSV file with one million rows).
The faster you need the whole data, the more it will cost to scrape it. We are using proxies to avoid being banned. Therefore, to extract the whole data faster we will be using more servers at a time to provide the required data to you.
If data extraction requires additional tweaking that increases the cost of work we will provide a quote beforehand, get your approval, and do the work.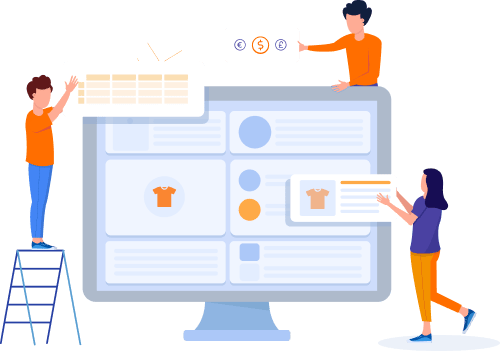 Have more questions to be asked?