Migrating from a Wix Store to WooCommerce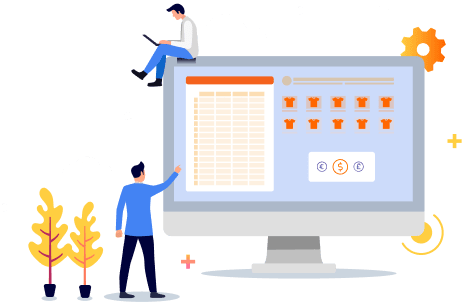 Has your business outgrown the functionality of the Wix platform and you consider WooCommerce as a more robust solution? In this article, we'll compare two approaches to transferring Wix products, categories, and images over to WooCommerce. Look them through and select the one that's best for you.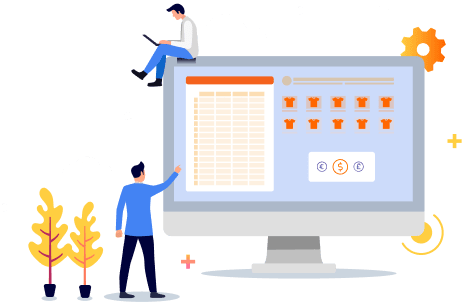 Migrating from Wix Store to WooCommerce via export/import
Both Wix and WooCommerce have export/import tools for data transfer. Therefore, it is possible to download Wix's product catalog and then upload it to WooCommerce. This approach, though, has some limitations:
Wix allows exporting only physical products, digital ones can't be exported.
You can export up to 5K products.
Wix and WooCommerce file structures differ, therefore, you'll need to adjust the file before import.
Let's see how it works in practice.
Step 1. Export CSV file from Wix
The export option is available from the Products section. Select the products and press the icon:

Select products in Wix and export them to CSV
Here is how exported data looks in the file:

Review exported Wix catalog in a spreadsheet
Step 2. Import the file into WooCommerce
If you try to import this file to WooCommerce, even mapping the fields, the import will fail:

Error after trying to import a native Wix export file to WooCommerce
Import failed because of a number of reasons:
The file misses the product type field required by WooCommerce.
Visibility field is recorded in the wrong format.
The image column contains only image names, not URLs.
We've fixed these issues by adding a product type column, adding site address before the image name to make it a URL, and changing visibility value from "true" to "visible":
product type: simple
visible: visible
productImageUrl: https://static.wixstatic.com/media/imagename

Wix export file adjusted for WooCommerce import
After the modifications, the file was successfully processed and products were created:

Wix products migrated to WooCommerce after the file adjustment
Transfer data from a Wix Store to WooCommerce with scraping technology
To overcome Wix export limitations and get the file with your products ready for import, you can try using the eScraper data extraction service. With eScraper, you can get all product types and any number of products. Besides, the scraped data will be structured according to the WooCommerce import tool requirements. Therefore, you'll be able to upload it directly to your admin, without any adjustments.
Here is a description of the process.
Step1. Submit your request for a free test scrape
Provide us a URL of a Wix store you want to migrate from. Also specify WooCommerce as your target platform to get an import-ready file. Then, specify what data must be extracted. For instance, you might want to extract products with product variations, title, description, prices, image URLs, etc.

Fill out the form to request a sample scraped Wix file
[quote color="blue"] Note: If you also need to move articles from Wix to WordPress, specify this additionally to get further estimates.[/quote]
Step 2. Examine the free scraped sample file
Here is an abstract of the file (sample) with products extracted from a Wix store. As you can see, there are not only product names, image URLs, and other details, but also other fields that are required to create products in WooCommerce:

Example of scraped Wix products in the file tailored for WooCommerce Import
You can upload this file directly to WooCommerce using their native import tool:

Upload the scraped file directly to WooCommerce
WooCommerce allows importing images from URLs, so your newly created products will have all the pictures from the original Wix store. During import, you might get the "Error getting remote image" message. This is a known issue with WooCommerce, and you can check the solutions from this article to complete the import successfully.

Error Getting Remote Image that occurs upon import of images from URL
Step 3. Order the service and get the complete file for import
After you tested the sample file and ensured it is imported correctly, we'll provide you an estimate of the data extraction service. Based on the estimate, you can select the pricing plan, make the payment, and receive all data extracted from the Wix site ready to be imported into WooCommerce.
Use eScraper to extract data without limitations and move from Wix eCommerce to your new WooCommerce store hassle-free!
Scrape Wix store data to move it over to WooCommerce!
Try FREE