How to Use Yellow Pages Scraper to Get Business Contact Details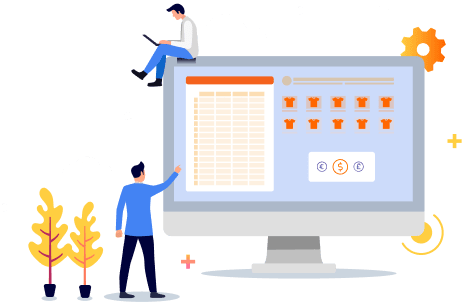 When you are looking for business contacts, especially in local business, yellow pages are one of the main sources of information. But those who tried processing large amounts of contacts online would agree that it is not convenient. Working with data in Excel or Google Sheets is much more effective. This is what yellow pages scrapers are made for.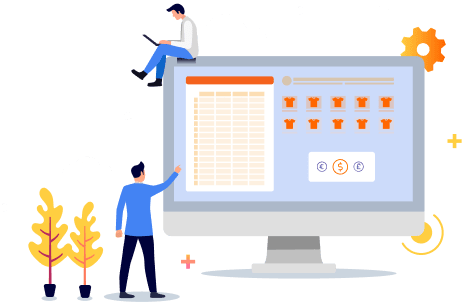 Yellow pages scraper helps to extract business contacts automatically. That is undoubtedly more effective than copying data to the file manually. If you are planning to grab business contact information for the first time here is how you can make the process organized.
How to choose yellow page scraper
When trying to search for a scraper tool you may feel confused as the choice of tools out there is truly impressive. To narrow the list of possible variants you should analyze your future task.
If you plan to extract large amounts of data on a regular basis you better choose fully managed yellow pages extractor software. Thus you can set it up according to your needs and save in the long term period.
If you perform yellow pages data download from time to time, and you don't want to engage your own tech resources then you should better use yellow pages extractor on-demand like e-scraper.com
Using yellow page scraper as a service
e-Scraper is an online service that can extract business contacts from the most popular yellow page directories: Yelp, Yellowpages (various locations), The Real Yellow Pages and others.
eScraper can be tweaked to extract any specific data. No matter whether you are searching for a yellow pages scraper in UK or yellow pages extractor in Australia, our tech specialists will get the necessary information.

Using yellow page scraper to extract business contacts to Excel
The service provides the following information: business name, website addresses (if available), phone numbers, locations, address, area, city, postal code, email (if available).
With e-scraper, you don't have to install any programs or plugins. Just describe your task in the order form. For the best result try specifying the data you need most precisely:
Paste the link to the yellow page directory you want to scrape data from.
Write the industry are you searching contacts for (Real Estate, Education, Hospitality, etc.) and add keywords if necessary.
Inform us of the location you are targeting.
After you submit your inquiry we will process it and send you a sample excel file within 24 hours and total price estimate. The total price depends on the number of records in the result file. Here is how the sample files looks like:

Data extracted with e-scraper
If the result fits your needs you order the yellow page scraper service and get all business contacts in a file on your email.
How to get quality leads with yellow pages scraper service
When you order scraping you most likely need business leads. But getting scraped data doesn't equal getting business leads. The service just extracts data listed by the URL you gave and provides it in the structured format. So to be sure that you will get the contacts you need you should look through the yellow pages listings before you order data extraction. If the directory contains relevant data then go ahead and order the service
Use an e-scraper as a yellow pages scraper solution. Grab results from business directories efficiently and accurately and acquire even more new leads!
Use e-Scraper as a yellow page scraper tool!
Grab it Now