How to Use Yellow Page Scraper to Get Business Contact Details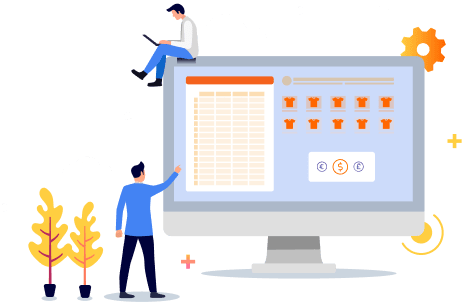 Yellow pages are one of the main sources of business contacts, especially local businesses. And it would be convenient if you could just filter the necessary data and save it to a document for further work. Unfortunately, yellow pages don't provide the export option. That's where scraping tools and services come in handy.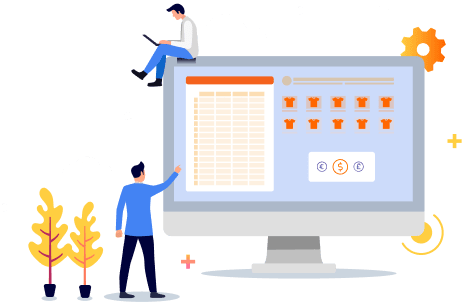 Yellow page scraping is a way to automatically extract data and save it to a file. Basically, it's an alternative to manually copy/pasting the contacts. Here is how it works in detail.
What are yellow pages
First, let't clarify what are yellow pages. Basically, yellow pages are directories of local businesses providing business contact details. Here are some examples:
The Real Yellow Pages (https://www.yellowpages.com)
Yp.ca (https://www.yellowpages.ca)
Etisalat Yellow Pages (https://www.yellowpages.ae)
Yelp.com (https://www.yelp.com)
The UK's business directory (https://www.yell.com)
What data can be extracted from yellow pages
Scraper software can extract the data available publicly. Yellow pages usually hold the following information:
Business name
Owner name
Website
Phone number
Opening hours
Location: address, area, city, postal code
Email (if available)
Number of reviews

Yellow pages data that can be extracted
Yellow page directories can also publish email addresses and websites if businesses provide them. But this data can be hidden behind the links like "Visit Website" and "Email business".

Extract hidden links on yellow pages with a web scraping tool
If you copied the data manually you would have needed to click those links and then copy the URL and email address.
Web scraping tools spare you from this kind of tedious work. They extract data hidden behind the links along with other company information automatically.
Also, scraping tools can collect data not only from the first search page but other pages as well. Thus you will get all contacts from your search result or filter extracted to a file.
How to find necessary data on yellow pages
No matter what tool you choose for scraping, the first step is to figure out what companies you are interested in and what their locations are.
On Yellow pages, you can use several tools to find the necessary information:
Browse the list of categories.
Use the search field to find companies by a keyword.
Select a location from the list or on the map.

Use yellow pages search tools to find the contacts you want to scrape
After you filter the data scroll down to the bottom to check the number of results:

Check search results on yellow pages after filtering the data
If you need to widen or narrow the results go up and do the search again. If you are satisfied with what you've found, copy the link in the browser to scrape it later:

Copy the link in the browser after finding necessary companies on yellow pages
How to get data from yellow pages with eScraper
After you've decided on the data you need it's time to get it extracted.
There are two main approaches to fetching the data from the yellow page websites.
The first one is finding a web scraping tool and configuring it yourself to scrape yellow pages. This is a good choice when you plan on extracting the data regularly. In that case, it would be worth spending time investigating and mastering a yellow page scraping software, setting up a proxy to avoid being banned, and managing other tech staff.
If you need to get contacts from yellow pages real quick, in a file that is neatly organized and ready for usage then delegating the task to a scraping service like eScraper would be more appropriate.
eScraper is a service that extracts data on your demand. We do Amazon scraping, eBay scraping, extract data from stand-alone eCommerce websites and provide scraping services for WooCommerce, PrestaShop, Shopify and other websites.
With eScraper, you don't have to install any programs or plugins. Just paste the link with the search results you saved earlier in the order form:

Fill in the form to request free scrape
Within 24 hours, you will receive a free demo file containing 100 contacts.
Look it through to check if all necessary data is available:

Get yellow pages scraped to a CSV file
As soon as you check the file and confirm that all is perfect, you will receive the time and cost estimates. The total price will depend on the number of records in the complete file.
Now you can place an order to get all contacts extracted to a CSV file.
After the payment, you will receive all the information needed for your further marketing or sales activities.
How to get quality leads with a yellow pages scraper service
When you order scraping you most likely need business leads. But getting scraped data doesn't equal getting business leads. The service just extracts data listed by the URL you gave and provides it in the structured format. So to be sure that you will get the contacts you need you should look through the yellow pages listings before you order data extraction. If the directory contains relevant data then go ahead and order the service.
Use eScraper as a yellow pages scraper solution. Grab results from business directories efficiently and accurately and acquire even more new leads!
Want even more business leads? Read our article on how to scrape Google Maps to get business contact details.
Use e-Scraper as a yellow page scraper tool!
Grab it Now
Related articles
4 min
A solution to downloading entire website
Downloading an entire website sounds like a really big task. Though, there are a number of situations when it has to be done. Moving over to a new, more suitable CMS or shopping cart, backing up huge amounts of information, copying vendor's content for an affiliate website are just a few of them.