Home » Useful Articles » How to scrape Asos Into a CSV file and import it flawlessly to your store
How to scrape Asos Into a CSV file and import it flawlessly to your store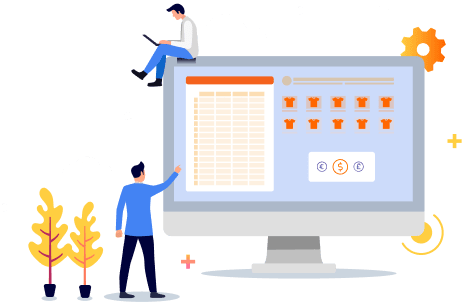 There may be different purposes to scrape Asos. You might want to get inventory data and images to feature them on your store (in case of reselling from Asos) or just conduct market research.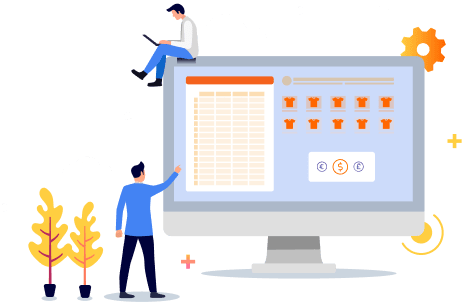 In any case, you will need a tool that can extract data from Asos and present it in a structured format. In this article, we will show how to accomplish this with the eScraper web scraping service.
Scraping data from Asos on demand
eScraper is an online service that can extract data from online stores like Asos according to your requirements.
You can request:
What data has to be scrapped. For example, you might need an SKU and price only or all data.
To scrape items from a certain category, brand, URL, etc.
The fields that must be included in the file. Besides the item's data fields, you may ask to add extra columns, like "Availability" or a "Tax type" if they are required for further import. We can also split or merge data from different columns to save you time while adding product listing to the store.
Formatting of the file for your target shopping cart (WooCommerce, Shopify, PrestaShop, Magento).
Now let's discuss this in more detail.
Interested in scraping other famous brands? Read how to scrape IKEA products with images.
What data can be extracted from Asos to CSV
All product details available publicly can be extracted into a file. The number of fields will depend on the data provided on the page.
For instance, for this backpack, we'll be able to scrape URL, category, product name, image URLs (main image as well as additional images), price, discounted price, currency, product code.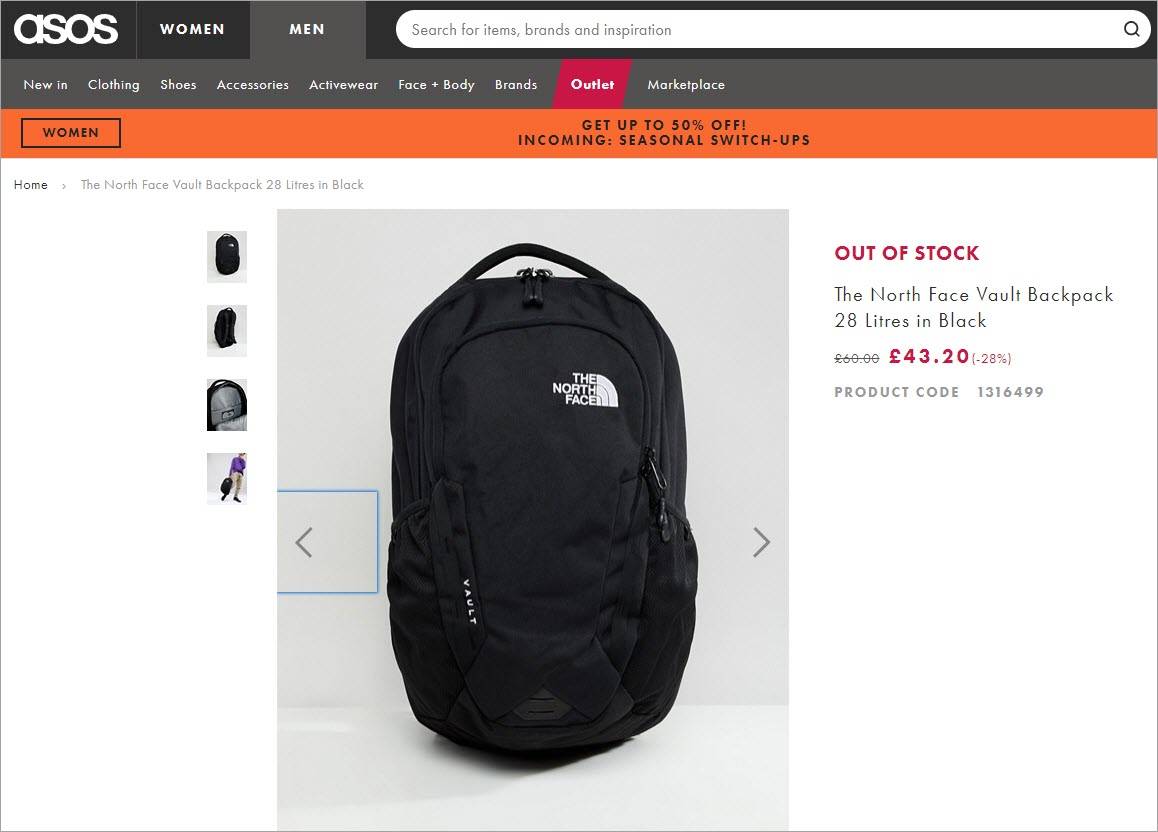 The details available on the item's page can be extracted into a file
Some other products like this t-shirt may come with more characteristics and details. So we'll be able to extract the following product data:
URL
Category
Product name
Image URLs (for all 5 images)
Regular price
Color
Size (from the drop-down)
Product details
Product code
Brand
Size&fit
Look after me
About me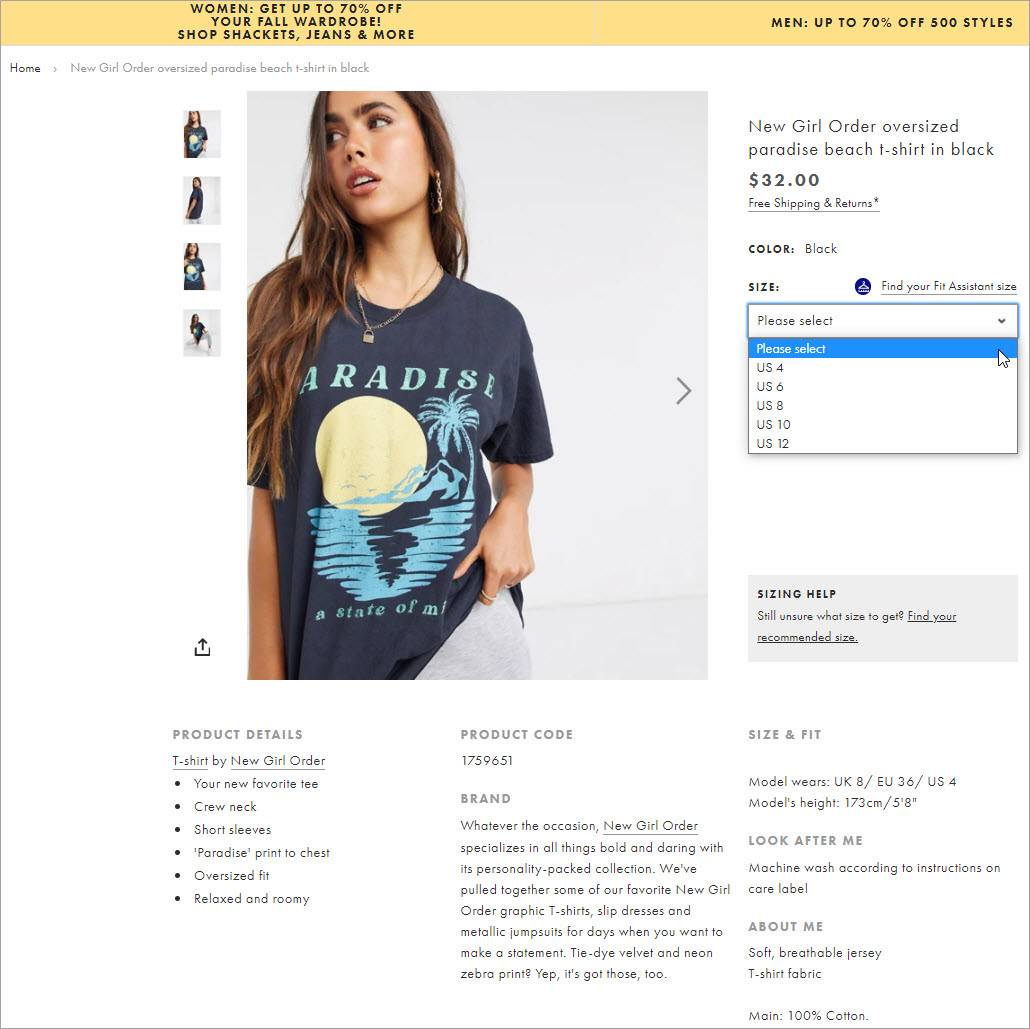 All Asos item's details can be extracted to CSV
File format
As we mentioned above, eScraper doesn't only extract the data but provide it in a format that can be "understood" by the target shopping cart import tool. So, if you plan on importing the data into some platform specify this in the order form.
Below you can see an example of a file structured for the native WooCommerce importer. It includes not only the scraped data but also the fields required for import like "visibility in the catalog", product type (variable, variation), and other: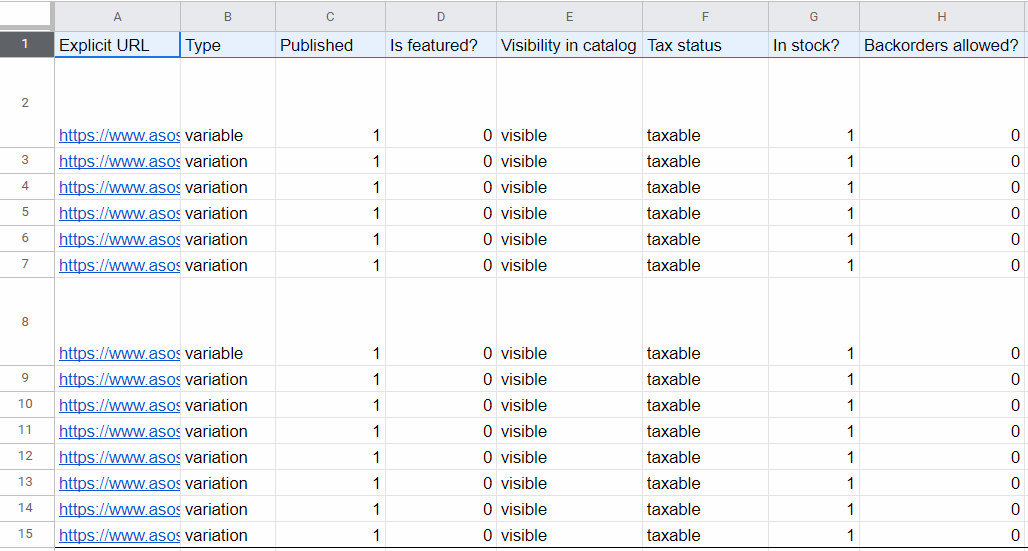 Scraped Asos listing structured for CSV WooCommerce import
Please note that product option "size" turns into separate products in the file like variables and variations. They are placed in separate rows and counted as separate products.
Need to scrape data from other websites? Order free scrape from Allegro.pl, Shein, Hygoshop.com, Trendyol.com, and other websites.
Steps to scrape Asos.com with eScraper
To order the data extraction from the Asos website, fill out an online form.
After submitting your request, check your email box within 24 business hours for an example scrape file.
Look through the data to make sure there is everything you need. Try to import the file into your shopping cart to check how the products look at the storefront. If necessary, request alterations to get the file that suits your needs best.
After we agree on the file structure you'll receive an estimate for the entire scraping.
Place an order and receive complete listing scraped.
If you need to get refreshed data regularly, order recurring service, and get updates as per your schedule.
As you can see, extracting data from Asos can't be easier when you are using eScraper. Let us do all the tech work for you so that you could focus on your core business tasks.