Home » Useful Articles » Walmart scraping: get product data, reviews, UPC and other data hassle-free
Walmart scraping: get product data, reviews, UPC and other data hassle-free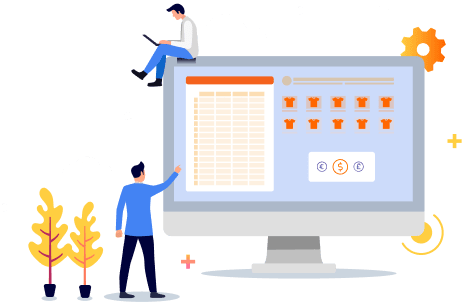 Setting up a dropshipping or reseller business from Walmart is much faster when you have quality product listings with complete descriptions, images, reviews. Web scraping technology helps to obtain this kind of data and save much of your time.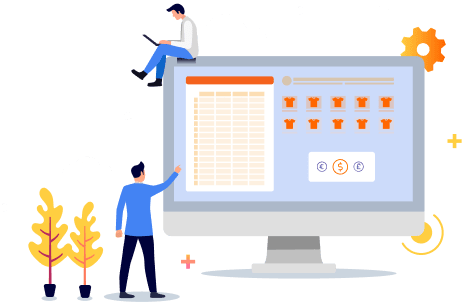 In this article, we will show you how to extract data from Walmart (product listings, customer reviews, UPC's) without programming knowledge or tech skills. The tool being observed is called eScraper.
An introduction to eScraper
eScraper works as a service, providing data on demand, and sparing online merchants from manual work. Thus, if you need to extract Walmart listings and import it, say, to a WooCommerce store you will get a file formatted for the WooCommerce native import tool (also available for Shopify, PrestaShop, Magento, and other target platform).
eScraper copes with extracting data from multiple pages with pagination as well as hidden sections with "See all" links. Product variations can be scraped as well and placed as separate rows in a file.
Scrape product data from Walmart along with reviews, locations, product identifiers, discounts
Being a huge marketplace Walmart is a source of data for various needs. Therefore, eScraper will help you to:
Extract Walmart product listing: title, product ID, category, pricing, ISBN, ranking, reviews, seller data, quantity, UPC, wish list.
Download Walmart reviews with review image URLs.

eScraper can scrape the entire Walmart review including the text under the "See more" links

Scrape store locations from Walmart (nearby stores, stores in a given region, etc).
Extract coupon details from Walmart.com
Grab UPCs and ISBNs from Walmart.
Read also how to extract IKEA products, images, and reviews.
How does eScraper work
With eScraper, you don't need to download any software to extract data. It is enough to have a URL that should be scraped. In that case, you will receive a file with all fields available on the page. If you require just certain data to be extracted you can specify the fields and get data you need.
After submitting your request for scraping, you will receive a sample CSV file to your email or FTP. You can check the data, make a test import, or suggest any improvements to the structure of the file. During the test scrape, we will estimate the total number of records in the result file and provide you with a quote.
And finally, after approving the structure and making a payment you will receive all data in a file that perfectly fits your needs.
Order Walmart scraping in 3 steps:
Fill out a Free Scrape Form. Specify a URL (category, supplier, keyword), your target platform, and any specific requirements, if any.
Get a sample file. Check the structure and available data, request any alterations to get the file that suits your needs.
Select an appropriate pricing plan and get a complete file ready for usage. If you need to get the updated data on a schedule you can subscribe to the service and get the file regularly.
Related articles
2 min
Amazon scraping tool – how to extract product listings
Amazon scraping tools help online merchants start their business and beat competitors. When you extract data from the marketplace and get it in a structured way you can analyze best selling products, competitors' prices, availability and other information.
2 min
Scrape AliExpress data: products, categories, reviews
If you plan to sell goods from Aliexpress using the dropshipping model, you'll need a website or some other place to sell products. Suppose you've picked a shopping engine and bought a domain. The next step is to fill in your store with products. That is where eScraper comes in handy.
2 min
How to get all eBay product details without access to seller account
Are you an eBay seller who needs to download more data than the native export tool allows? Or you want to dropship from eBay and need to get full product listings to a file that can be easily imported in your Shopify, WooCommerce, or another store? The solution to these tasks would be scraping product information from eBay with eScraper.