Scrape AliExpress data: products, categories, reviews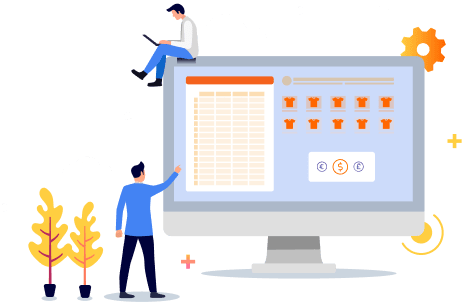 If you plan to sell goods from Aliexpress using the dropshipping model, you'll need a website or some other place to sell products. Suppose you've picked a shopping engine and bought a domain. The next step is to fill in your store with products. That is where eScraper comes in handy.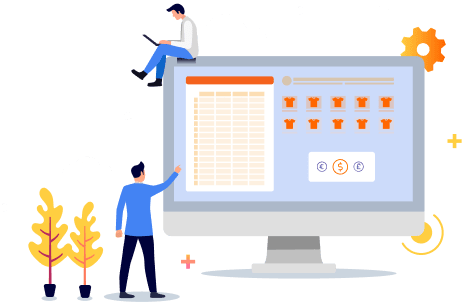 How to Scrape AliExpress data like products, categories, reviews and other with eScraper
eScraper is an online service that extracts data on demand and provides it in the CSV format. The resulting file is configured according to your needs so that you could import it easily where needed. You can use eScraper as an alternative to scraping AliExpress with Python or other programming language. The service doesn't require any tech skills and helps you get desired data real fast. Below, we'll describe the procedure of ordering Aliexpress data extraction with eScraper. Follow these steps to get exactly what you need and as fast as you need.
Step 1: Define what AliExpress data you want to scrape
AliExpress has millions of products, so first, you will need to specify what exactly you want us to scrape.
Search required data by keyword, category, brand, store.
After that copy the direct link from the browser and paste it in the order form.
Step 2: Specify what fields you need
We can extract all the data that is available on the page. If it is a page of a product, we'll grab the following information:
Product's name, reference, prices, description
Image URLs
Features
Variants (product options like color, size, etc.)
Reviews, number of stars, number of reviews
Category
Though, if you need only some specific entities like reviews or categories, we'll include in the file only this data.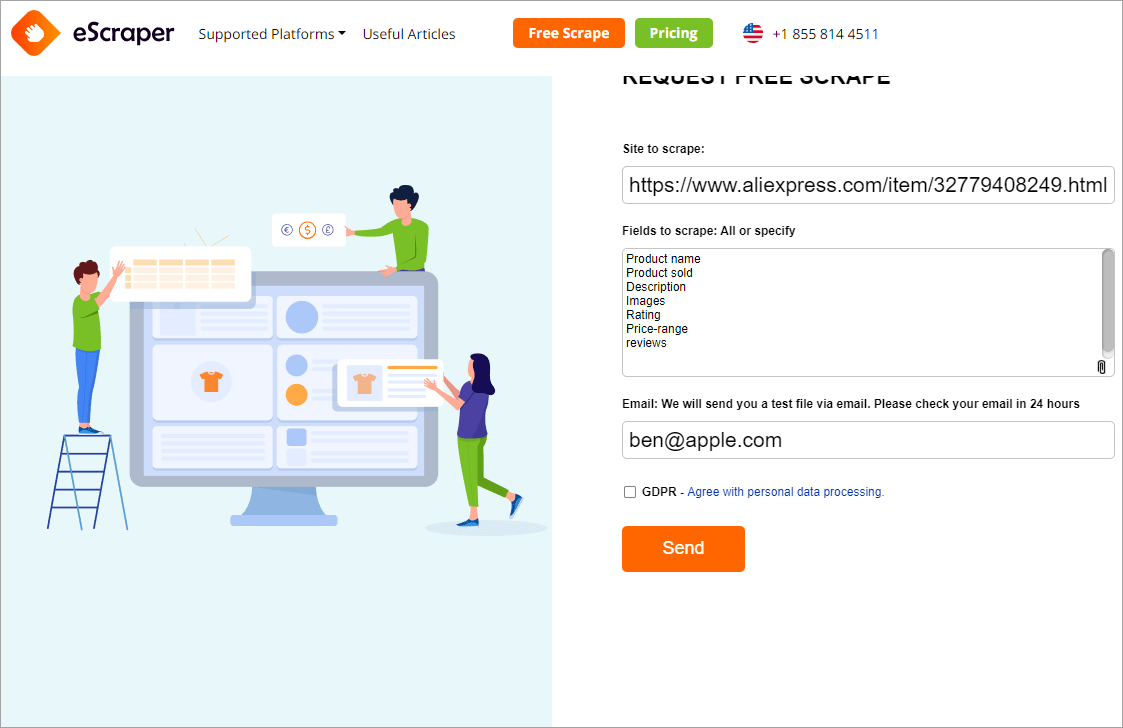 Paste direct URL and fields to scrape
Step 3: Receive a sample file and check the scraped data
After you submit your request, we'll do a test data extraction and provide you with a sample file of scraped AliExpress listings. Review it thoroughly and check if it contains all required data: variants, features, images. Try to import this file into your store to see how information looks at the storefront. Also, we'll send you an approximate cost to extract data from Aliexpress so that you could plan your budget.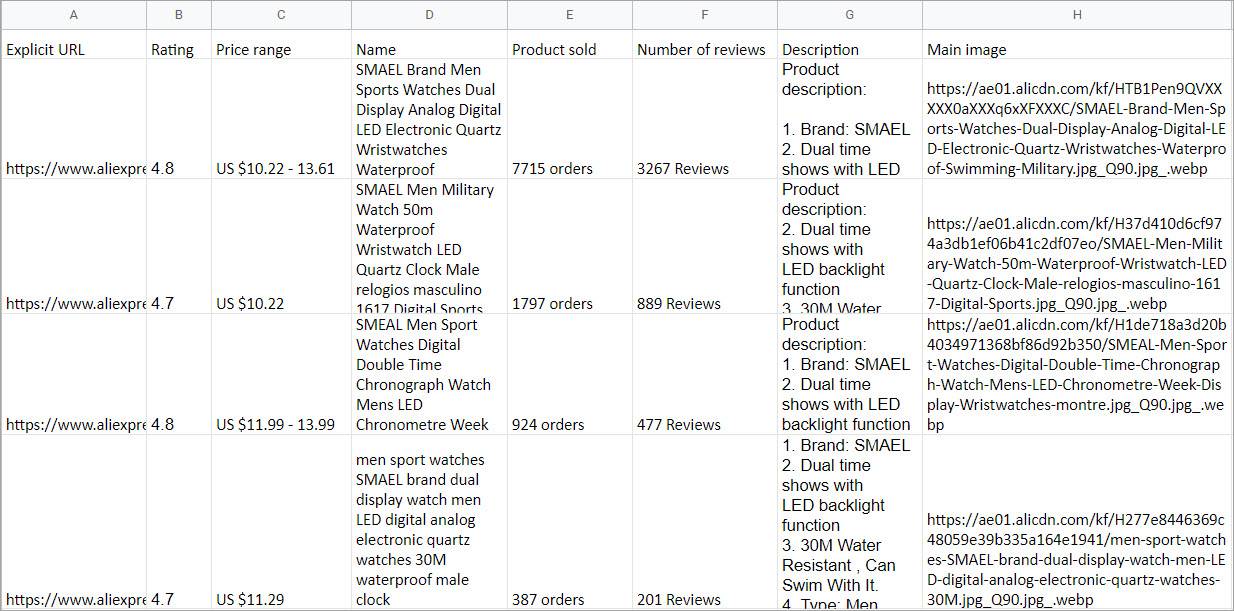 An example of AliExpress listings extracted with eScraper
Note: We can tailor the file for future import into your online store or another external system. If you need any special data formatting, specify it in the order form.
Step 4: Select a suitable pricing plan and get the entire data
When you've approved the sample file, you can select a suitable pricing plan. The price depends on the number of lines in the resulting file. Note: product variants are placed in separate lines and therefore counted as separate products. Thus, if there is a product with 7 options, there will be 7 lines in the file.
Tip: The resulting file will contain the extracted data as is. If you plan on importing product listings into your store, you will want to write your own titles and product descriptions or alter the data to make it unique.
Step 5: Get fresh data on a schedule (optional)
You might be working in a competitive niche and want to monitor prices regularly. Or you might need to receive the updates on product stock, new products, etc. To get the updated data on a schedule, use the eScraper subscription service.
Once you order the subscription and specify the frequency, you'll receive the fresh file to your email or FTP.
Use eScraper to extract products, categories, images, reviews from AliExpress. Get a neatly organized file with the data you need!
Scrape AliExpress data with eScraper!
Try FREE
Related articles
3 min
Amazon scraping tool – how to extract product listings
Amazon scraping tools help online merchants start their business and beat competitors. When you extract data from the marketplace and get it in a structured way you can analyze best selling products, competitors' prices, availability and other information.
3 min
How to get all eBay product details without access to seller account
Are you an eBay seller who needs to download more data than the native export tool allows? Or you want to dropship from eBay and need to get full product listings to a file that can be easily imported in your Shopify, WooCommerce, or another store? The solution to these tasks would be scraping product information from eBay with eScraper.