Home » Useful Articles » How to scrape a social media shop and marketplace and import data to an online store
How to scrape a social media shop and marketplace and import data to an online store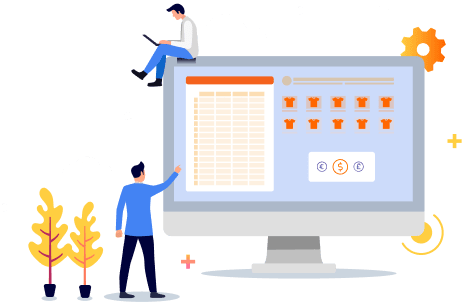 There is much said and written about scraping user data from social media. These data are user names, emails, comments, etc. In this article, we will talk about a different type of data, specifically, the product details listed in social media shops and markeplaces.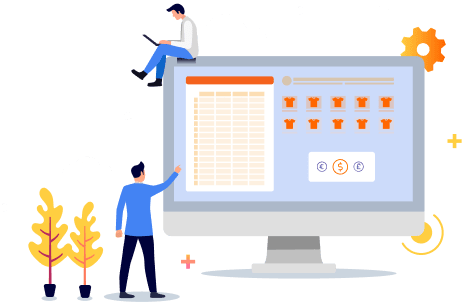 Running an ecommerce business you first deal with products, categories, prices, and other similar entities. So if you need to extract them from a social media shop or marketplace here is a step by step guide for you:
Figure out what data to extract from a social media shop nd how it should be organized.
Order free scrape at e-Scraper.com.
Review the sample file structure and request modifications (if any).
Place an order and get all extracted a social media shop data in a CSV file.
1. Figure out what data to extract from a social media shop and how it should be organized
Firstly, you should figure out what information you want to pull out of a social media shop. It can be a link to a shop, or a category, seller, or search results for a keyword.
Find an example of the scraping request in our case study on extracting car listings from a social media marketplace.
Secondly, you need to decide what product fields you are interested in. If you want all available fields scraped then state so in the order form. Or if you need just certain fields you can list them and get exactly what you want.
We will web scrape a social media shop and provide you with the following data:
Social media marketplace

Social media Shop

Listing URL
Listing URL
Title
Title
Category Name
Category Name
Description
Description
Image URL
Image URL
Price
Regular Price, Sale Price
Seller Name
City and State
Posted Time
2. Order free scrape at e-Scraper.com
When you have defined your requirements, go to the e-Scraper.com website and state them in the a social media shop order form. We will process your request and send you an example of extracted listings (up to 100 lines) with the specified data.
Also, if you are planning to upload the extracted product listings to your stand-alone online store specify your target platform as well. We can prepare a file fully compatible with the native import tools of WooCommerce, PrestaShop, Shopify, Magento, or other shopping carts.
Here is an example of the file with data fetched from a social media shop to be imported into a WooCommerce store. This file is fully compatible with the target shopping cart importer:


Scrape a social media shop to a CSV file and import it directly to WooCommerce
3. Review the sample file structure
A sample file contains an abstract of a marketplace product listings. You can review it, make some modifications, try to import it to your store, and check how it is processed.
At this point, you can require any modifications to make the file look good for you, for instance:
Scrape additional fields.
Clean up the extracted info from certain entities.
Increase prices by percent or value.
Add your company's name to a description.
Remove, replace, or add HTML.
4. Place an order and get all extracted social media shop data in a CSV file
When you are satisfied with the preview of the scraped data you can place an order and get your full listings. The data will be sent to your email or FTP.
Besides one-time data extraction, eScraper offers scheduled scraping. So you can purchase the subscription and get the updated file regularly.
The bottom line
eScraper is a service that extracts product data from social media marketplaces and shops, processes it, and helps to integrate it into your existing online store (WooCommerce, Shopify, PrestaShop, Magento, etc) or other systems.
Let the service extract necessary product information for you and spare you from the routine!
Extract a Social Media Shop and Marketplace data to CSV with eScraper!
Try FREE now!