Home » Useful Articles » How to import products from eBay.co.uk to WooCommerce without a plugin
How to import products from eBay.co.uk to WooCommerce without a plugin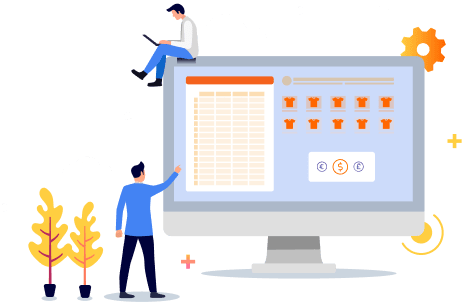 Do you want to connect eBay to WooCommerce but hesitant about installing yet another plugin? An alternative is to scrape eBay products and import them to WooCommerce using the default importer.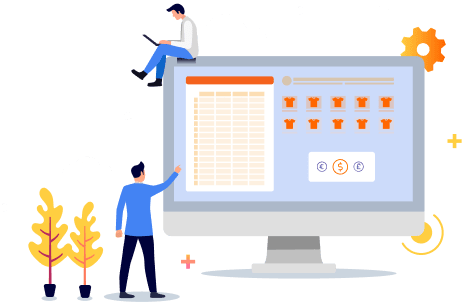 In this article, we'll show you how to import eBay listings to WooCommerce using an eScraper service. The service extracts products from eBay and provides them in a file formatted for seamless import.
Here is how it works in practice. Let's take an eBay product that has some variations. Here is the one that has Size and Color variations: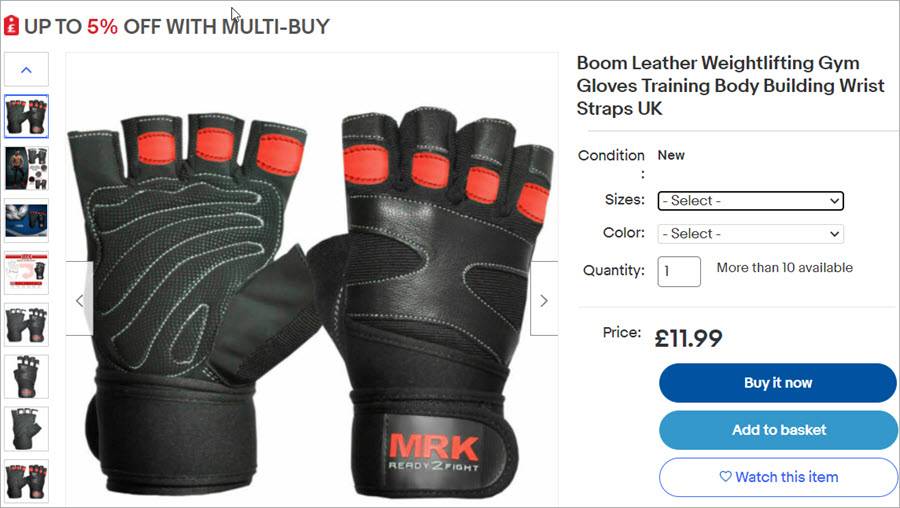 eBay product to be scraped and imported to WooCommerce
So how do you scrape this and similar products from eBay to your WooCommerce online store? Read on to find out.
Steps to import products from eBay.co.uk to WooCommerce
Go to the eScraper website and submit a request for a free scrape. To get a file ready for import, specify WooCommerce as your target shopping cart. How you can specify the products you want to import:

By a URL – copy the link to a product and paste it into the form.
Seller – specify a seller name or URL to their eBay store.
SKU – paste the SKUs into the form of provide them in a file.
Keyword – paste the keywords into the form of provide them in a file.



Get a test scraped file to your email. Review the file, try to import it to ensure it contains all the necessary information. Here is an example of the file with the extracted products. The product data is formatted according to the WooCommerce import template. In addition to the product details extracted from eBay, there are such fields as Type (variable or variation), Stock status, Visibility in catalog, and other mandatory WooCommerce fields:

Scraped eBay products formatted for the WooCommerce importer

Let's now try to import this file to WooCommerce. Log into your store admin and go to WooCommerce > Products > Import products. Select the scraped file from your local disk and press Continue:

Select the file with eBay products and upload it to WooCommerce

As you can see, all the fields have been mapped automatically:

Scraped eBay products mapped automatedly

Wait for the products to upload and click View Products:

Check eBay products imported to WooCommerce

Let's now check the imported items. Select a product and click View. As you can see, the product has all the details: name, size and color options, multiple images, description, features and others:

View eBay product at the WooCommerce storefront

Choose a plan and receive the complete file. After you've reviewed and approved the test file, we'll provide you an estimate of the complete eBay data extraction. Thus you'll be able to select the most suitable pricing plan. After your payment, we'll send you the scraped listing.
If you need to make any changes to the scraped data, the eScraper team can do the following:
Add price margine
Add your store name to the product title
Remove HTML tags and others
Just describe your task and we'll prepare a perfect file for you!
How to scrape eBay to update stock, price, and other details in WooCommerce
If you need to get your store data updated, you can use eScraper scheduled service. With this service, you will get fresh data as often as you need it. All you will have to do is to upload the fresh scraped eBay product details to WooCommerce. The updated data can be sent to your email, FTP, or Google Sheets.
Try eScraper to import products from eBay to WooCommerce seamlessly and without a plugin!