How Price Scraping is Used in eCommerce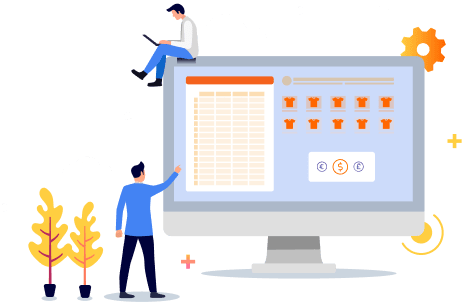 As the price remains one of the most important purchasing factors in most industries, price monitoring is vital for business. Luckily, on the web, many operations including data collection can be performed programmatically. Thus if you have an eCommerce business good news is that you can collect or scrape prices with the help of automated tools.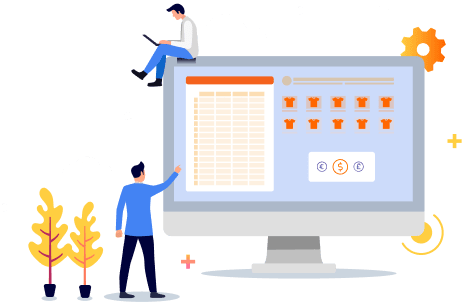 What is eCommerce price scraper and how it works
Price scraper is a web a robot that imitates human activity and extracts prices from a website, marketplace, data feeds, pdfs into a file. Actually, it is an alternative to manual copying and pasting the data.
As online sellers can name the same product differently, it is important to identify products for accurate price comparison. The most popular identifiers are SKU, ASIN, ISBN (for books), EAN, GTIN-14, and others. Therefore, to compare the prices it is enough to extract two types of entities: an identifier and the price itself:

Prices with EAN code as an identifier
Why is it effective to scrape prices automatically
Automatic price scraping tools have indisputable advantages over manual price monitoring. They are as follows:
Collecting a big amount of data from different sources.
Extracting data from websites on a schedule – hourly, daily, weekly, etc. and updating your prices automatically based on rules.
Extracting data that is not visible to a website visitor like meta description.
How is scraping prices from a website used in eCommerce
The extracted data is used for price analyses. Timely information helps companies beat competitors and maximize profits.
Depending on the company's purposes and resources, price scraping can include regular scraping of entire competitor websites, scraping of bestsellers, or certain product groups.
To monitor historical prices and find the patterns in the competitor pricing the scraping is used on a regular basis. Hence, in highly competitive industries prices can be scraped even every hour.
Approaches to price scraping in eCommerce
Price scraping technology is used by individual entrepreneurs, large companies, and price monitoring services.
Price scraping with DIY tools and scraping services
Individual entrepreneurs can use price scraping to establish competitive prices when they launch their online store. Store owners who have tech skills may use one of DIY scraping services to build their bot. This approach requires regular tweaking as most websites use measures to protect themselves from scraping. If a structure of a website changes a bot wouldn't be able to scrape data and would have to be changed accordingly. An alternative is to use a price scraping service like eScraper. The service provides data on demand and spares store owners from any technical challenges.


Oftentimes, store owners want to collect products with prices from their suppliers or marketplaces like Amazon and import the file into their shopping cart – Shopify, PrestaShop, WooCommerce, or other. For such cases, eScraper presents the scraped data in the format that can be easily imported into the above mentioned platforms.
eScraper
In-house price scraping tools
Large companies usually build their own monitoring tools based on web scraping technology. This gives them the freedom to tailor data collection according to their needs and tweak it when necessary. These companies need to have technical teams that are capable of developing and supporting the system.


You can outsource the development of your own price scraper to our techs. In that case, you will get a tool tailored to your needs under your control. Contact us to get a quote.
eScraper
Price monitoring services
Price monitoring services like Competerra and the like use the technology to scrape prices from eBay, Google Shopping, Amazon, and various websites. Additionally, they present scraped data in the form of dashboards to simplify data interpretation and provide valuable insights. Services offer less flexibility than in-house tools but it is a good choice for companies who don't want to tackle the development themselves.
Summary
If you sell on the mass market where buyers are sensitive to prices and you want to maximize your revenue, scraping is a technology worth trying.
eScraper offers price scraping as a one-time or regular service. Besides the scraping of prices, it can extract all product data: descriptions, image URLs, metadata, etc. If you need to import scraped data into your online store you can order the import for Shopify, PrestaShop, WooCommerce, Magento without an additional fee.
Use eScraper to scrape prices and beat your competitors!
Try FREE Now