Wholesale site scraper – get data extracted and prepared for import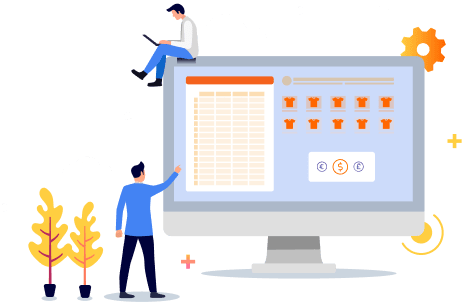 When you need a wholesale site scraper, you may consider several options. If you are tech-savvy, you can try to write a script yourself or use some software to configure a scraper. Though, if you are a business owner or just launching your online business, you'll most likely want to outsource this task and get usable data instead of diving into tech staff.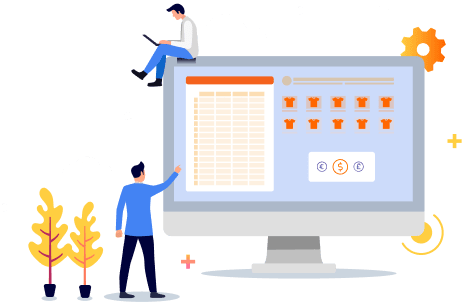 eScraper is a data extraction service that is designed to quickly and easily download inventory, pricing and product information from a wholesale website for you. Moreover, if you plan on further importing data into your shopping cart, CRM or other software, you'll get a file configured for the seamless import.
What type of data can be extracted from a wholesale portal
eScraper can extract both simple and variable products with their details:
SKU
Name
Description
Stock status
Stock (available quantity)
Wholesale price
Brand
Category
Description, and other available data.
Image URLs (for simple and variable products)
Note: If variations have different prices, most likely it will require additional tweaking of the scraper and, therefore, will be charged differently.
If you need to extract all available products, you can just write so in the order form:

Fill in the form to request wholesale website scraping
If you, though, need products from specific pages, collections, categories, new arrivals or bestsellers, list them in the request form. For more accuracy, you can do the search on your vendor website, copy the link with the results and send this direct link to us:

Copy URL to scrape products from a wholesale site
Scraping of password-protected wholesale websites
Often, wholesale websites allow access to the products' pricing and stock only for registered clients:

To scrape data from login protected website, please provide login details
Therefore, to be able to scrape password-protected data, we'll need your login details to your supplier's website.
Adjustments to the data before import
Besides data extraction itself, eScraper can make a number of adjustments to make the file perfect for you. Thus, we can add brand name to the product title and descriptions, add margin to the price, pull out product code from a description and put it into a SKU field.
More complex custom edits are also possible. For instance, if one supplier has more detailed descriptions and another provides videos or better images, we can try to match data from them to provide you complete product listings.
Import CSV with wholesale products and prices
Scraping data from a wholesaler's website is usually only the first step in the process of filling your store catalog. The next step most probably will be to import items to your store admin. If so, you can specify the name of your shopping cart in the order form, and we'll provide a file formatted for its import tool.
By default, eScraper provides import files for Shopify, WooCommerce, PrestaShop, and Magento carts. Here is an example of data pulled from a wholesale website and formatted for import to Shopify.
Find more detailes on how to import products from supplier website to Shopify.

Example of the scraped file
Formatting for other shopping carts or other platforms like CRM is also possible. If you are interested in custom import, leave your request, attach import file sample, and we will try to format it accordingly.
Scheduled vendor scraping for updating stock levels and prices
If you work with a wholesaler on a regular basis, you will probably need to update data according to the changes on the supplier's website. For this, you can take advantage of the subscription service and get updates daily, weekly, monthly, etc. The data can be provided to your:
eScraper will not only update details for the earlier extracted products, but also scrape new items automatically if they appear in the specified category.
Steps to orders the scraping of wholesale website
So here are the steps:
Fill in the online form to receive a free test file.
Review scraped data and let us know if some adjustments are needed.
Get a quote and make a payment according to a pricing plan.
Receive complete wholesaler listings in the import-ready format.
Try eScraper to get products with images, descriptions, categories from supplier's website to build your perfect store catalog!