Scrape supplier website for Shopify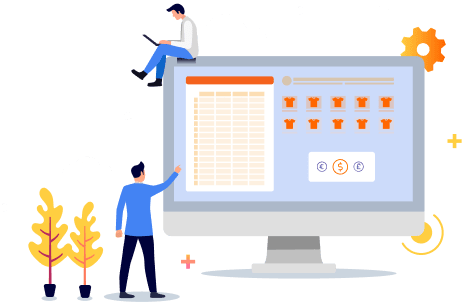 Working on a dropshipping model or reselling from your supplier, you may face difficulties with obtaining sufficient product listing with them. Some wholesalers wouldn't provide product images or if they do the image is too small. Others would give a product catalog in the format that requires lots of modifications before you can upload it to your shopping cart. These and other similar issues are successfully solved with the help of web scraping technology.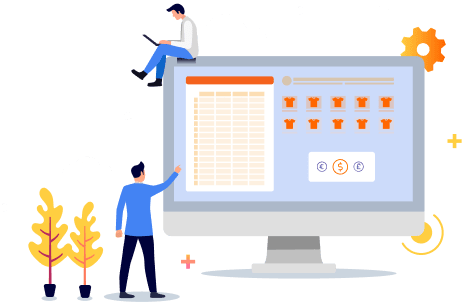 How supplier scraping works
Web scraping is a method of fetching data from a website programmatically. Suppose, your supplier has a product catalog listed on their website and they allow you to scrape it. Then you have two choices. The first is to pick some DIY extraction service and configure to extract products from your supplier's website. An alternative approach is using a scraping service like eScraper.
eScraper extracts data on demand and helps you get structured data without diving into any tech stuff. You just describe what you want and get a file ready for import. Below we'll show you the steps on how to scrape supplier products for a Shopify store.
Scraping supplier website for a Shopify store
Step 1.Fill out the form on the eScraper website. Specify the following details:
Supplier's website. If data is accessible by login, we'll later ask you to provide us the login details.
Categories/products/new collection/latest arrivals, or specific URLs to extract data from. If you need the entire website scraped, write so.
Product details: titles, descriptions, images, variant sizes in drop-down menu, variant skus, variant prices, etc.
You target shopping cart (Shopify in our example):

Request supplier scraping for Shopify via online form
Step 2. Receive free sample scraped file. After you submit your request, we'll do a test scrape of the website and send you a file for review. You will look through the data and give feedback on what should be improved or added.
At this step, you can request data modifications like to "pull color from a product title to be the color variant option" on the file or add some information to the description.
By default, eScraper provides image URLs that you can use to upload images to your website using native import tools or plugins. Downloading images as files is offered as a custom work and is charged additionally for an affordable cost. Same is true for variations' images/prices scraping, additional custom work is required in each case. Feel free to request a quote and specify the above requirements in the Free scrape form.
Upload scraped file with the Shopify import tool
The scraped file will include all the information under Shopify CSV file headers. So you can directly upload it to your Shopify store to see how it works for you.


Scraped supplier listings in the Shopify import fotmat
Check the sample of the Shopify file.
Step 3. Order the service and receive all listings in the file. After you've checked the file and approved it, we'll provide you an estimate of how many lines the complete file will include. Based on this estimate, you'll be able to pick a pricing plan and as soon as you make a payment, the file will be send to your inbox.
Now that you have scraped products you can upload them to your store and start selling! Use eScraper to scrape your supplier and receive a ready file for seamlessShopify import!
Scrape supplier website eScraper for your Shopify store
Try FREE