Home » Facebook Marketplace
Extract data from Facebook and import into website
Your business goals are our challenges. Our techs make each file perfect for your current import tool or we can grab data with eScraper and import it to your store as a service.

How to scrape product data with eScraper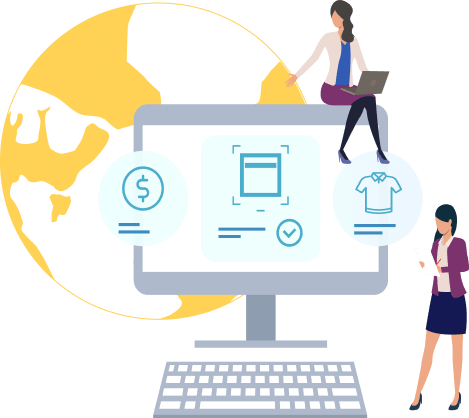 Fill in this form and provide us with site URL and your specific requirements.
We will review your requirements, extract all data with eScraper, and provide you with a sample file.
You review the file and once everything is perfect, full one time or recurring service.
We provide you the complete file with all products list via e-mail one time or regularly.
What else can eScraper do for you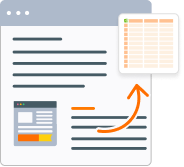 Extract data from FaceBook Marketplace
Grab data from FaceBook Marketplace shop URL

Scrape dynamic pages
Scrape html, javascript, etc data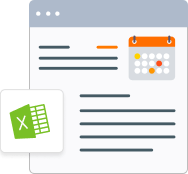 Setup scheduler
Get a new data set hourly, daily, weekly, etc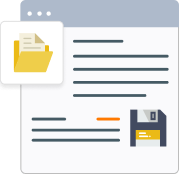 Choose where to save result file
Save result file with timestamp on your server or get it via e-mail

Data adjustments on the fly
Remove HTML & trademarks, reduce prices, etc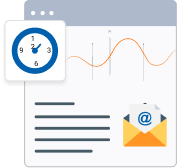 Get eCommerce friendly formats
Native eCommerce compatible format is supported. The file is ready to import at once (into Amazon, Etsy, WooCommerce, Shopify, Magento, PrestaShop, Bigcommerce, etc).
Facebook Marketplace data extraction service pricing
FREE
Up to
100Rows in Result File
one website one-time service
Free Scrape
No credit card required
Base
One-time payment
$

591

/ site

$991

Rows in Result File

5 000one website one-time service Price Excluding VAT
Most Popular
Standard
One-time payment
$

991

/ site

$1691

Rows in Result File

10 000one website one-time service Price Excluding VAT
Medium
One-time payment
$

2291

/ site

$3491

Rows in Result File

25 000one website one-time service Price Excluding VAT
Large
One-time payment
$

4491

/ site

$7991

Rows in Result File

100 000one website one-time service Price Excluding VAT
FREE
Up to
100Rows in Result File
one website/month
Free Scrape
No credit card required
FAQ
Is eScraper free?


You can get a free file with up to 100 items if you
submit a form below.


Do you offer support?


We guarantee 48 business hours response time for all packages. Custom work can be charged additionally.


Do you offer refunds?


Yes, in case you stop on any step of the way or if you're not satisfied with the result.


How can I get a Shopify, Magento, PrestaShop, WooCommerce, etc. compatible file?


Specify the shopping cart type when filling in scraping form so we could adjust the data for you.


Can I see WooCommerce file example?


Yes, here's an
example of WooCommerce file
.


Can I see Shopify file example?


Yes, here's an
example of Shopify file
.


Do you deliver data on-demand?


Yes, we can deliver data on-demand for an extra fee. Contact us for details.


Why eScraper charges per row but not per product?


When the number of rows is not equal to the number of products it means that the products we scraped had variations.Thus, if there is 1 parent product with 4 variations (for instance, sizes XS, X, M, L) we will scrape them as separate products and there will be 5 lines in the file.When scraping variations, it takes us more time to configure the scraper (to find all possible variations), to adjust columns accordingly, and quite often, to reload the page to extract images for variations. Also, if products have variations, the result file grows instantly, and the larger the file, the more complicated it is to configure it per your needs.That's why we count product variations as separate products and charge per row.


How do you scrape websites with millions of products?


Extracting data from websites with extensive listings has some specific features:
After the test scrape, we can provide an approximate estimate of the number of products and the cost of extracting them. The exact estimate will be provided for each file sent (see the next paragraph).
We scrape data by chunks and send them to you asap. That is done to avoid being banned and to avoid issues with too large files (you will not be able even to open a CSV file with one million rows).
The faster you need the whole data, the more it will cost to scrape it. We are using proxies to avoid being banned. Therefore, to extract the whole data faster we will be using more servers at a time to provide the required data to you.
If data extraction requires additional tweaking that increases the cost of work we will provide a quote beforehand, get your approval, and do the work.


Can I read more on the webscraping legal issues?


This is a very broad topic, so we'll answer the most common questions.
Can anyone just scrape all my work from my website and paste it into theirs?
This is a very important topic and you should discuss it with your legal representative to make sure you protect your work (including Copyright marks, legal policies, watermarks, robots.txt settings). We cannot provide you legal consultation on this matter.Overall if you Google a little bit, most likely you will already find your data copied by third-party websites, like comparisons, review sites, etc. You can keep track of your unique content with Google Alerts (using brand names). As soon your content is indexed by Google and it is not legally used (a legal use might be your partners, affiliates), you can request its removal via the Google Search Console –
https://www.google.com/webmasters/tools/dmca-dashboard
In what cases automated data collection is considered legal?
You can find a number of articles explaining the legal side of data scraping and crawling.General advice is to ask the data provider for permission to scrape data. For example, if you sell products from a manufacturer who does not provide you all information you need in the appropriate format and you have permission to scrape it, you can use data scraping.Also if you need to migrate from a custom-written CRM and you have no options for the data export or the data is not import-ready, you can use scraping too.Overall, this topic is very sensitive. You can read the latest case of Google in Australia. Yes, Google also crawls and scrapes data and it is considered illegal by the Australian court:
Google says it will remove search function in Australia if media code becomes law
How to use scraped data legally?
Obey the copyright laws and Terms of Service (ToS) of the website that you want to scrape.Unless you have permission to use the content as is, don't pass off scraped content as your own. It does not only break the copyright but also bad for SEO. At best, copied content won't rank high, at worst, your website can be penalized for plagiarism. Read more about duplicate and scraped content usage:
https://developers.google.com/search/docs/advanced/guidelines/scraped-content
https://developers.google.com/search/docs/advanced/guidelines/duplicate-content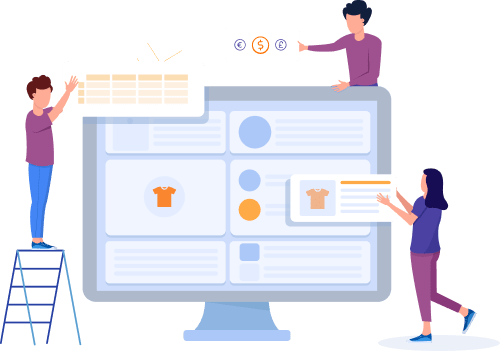 Have more questions to be asked?